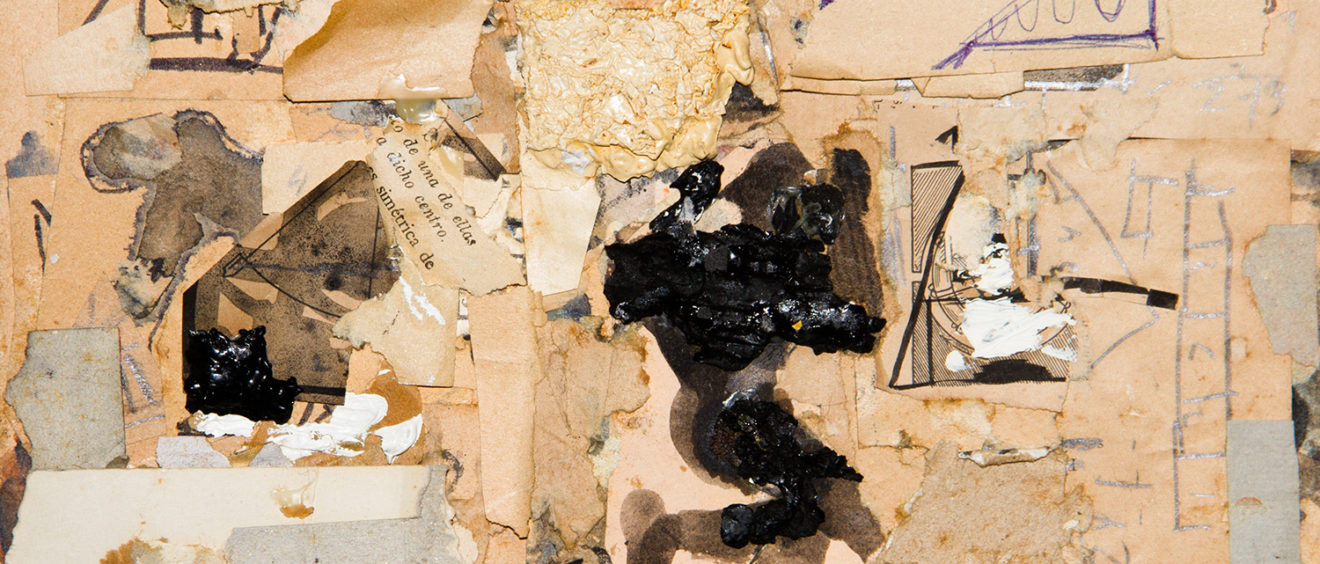 Washington Barcala
Barcala was born in Montevideo in 1920 and died in that city in 1993. He left his country of birth in 1976 and after a brief stay in Paris, settle down in Madrid where he did most of his work. From the early stages of his career he showed a unique, very distinctive style. He abandoned figuration early on and started to develop his own brand of constructivism, employing very simple, humble, poor materials acquiring a strong hand crafted quality to his work. It could be argued that Barcala´s choice of materials put him on a par with many participants of the Italian Arte Povera movement.
But this was not a deliberate, conscious choice on his part. There was no program, no central tenet or theory in his work. After his first period as a figurative painter, he started to develop his abstract, poetic and spare style, working with materials that he had at hand: cardboard, pieces of cloth, wooden sticks, torn papers, thread and rope. We could say that his arte povera was driven by need and by his very austere temperament, not by choice. That also gives his work a distinctive, autobiographical bias. His father was a small manufacturer of cardboard boxes and his mother was a seamstress. Cardboard and pieces of cloth were everywhere at home. Many art critics and historians, in Spain and South America have dwell extensively on this autobiographical aspect of his art.
In the ´70s and ´80´his works were light, spare, harmonious, very poetical and balanced. With the passing of time, and increasing economic and health issues, they became more dramatic, stormy and gloomy; fraught with somber apprehensions. His last paintings and collages are very powerful and somewhat disturbing. Barcala´s output is small. He was a slow worker and indifferent to financial gain or worldly success. He concentrated deeply in his art and payed little attention to his professional career. In the last few years his work has acquired an almost mythical status among critics, museum curators and discerning collectors, both in Spain and Latin America.