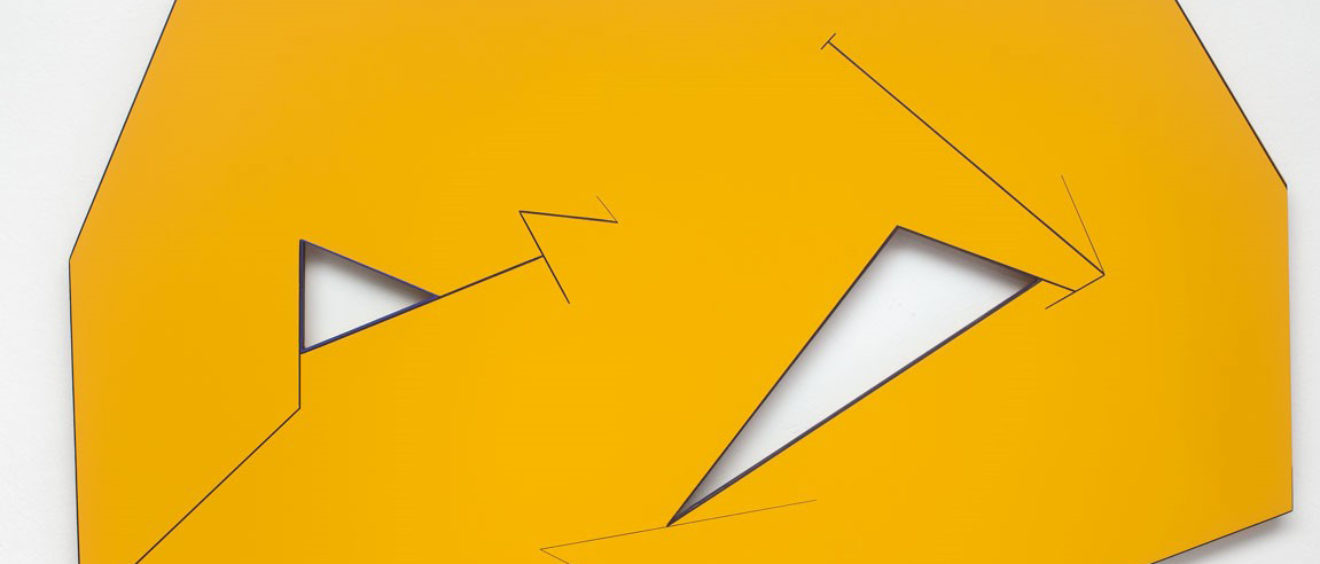 Macaparana
Macaparana is an established geometric artist active on the contemporary Brazilian and international art scene.
He works on many kinds of media such as painting on wood, paper, cardboard or sculptures in metal and wood, exploring the possibilities of geometric compositions and abstract forms. He usually creates series of works inspired by different references such as music (always present in his life) and works by artists with whom he feels aesthetically connected, creating a personal visual poetic.
Born Jose de Oliveira Filho in the eponymous town of Macaparana in Northern Brazil (Pernambuco) in 1952, he took the name of the town where he was born early on in his career. A self-taught painter and sculptor, his first solo exhibition was in Recife in 1970. After a stay in Rio de Janeiro where he lived and exhibited as a young man, he moved to the city of Sao Paulo in 1973, where he came into contact with the artists of the Neo-Concrete movement.
He has exhibited in major art galleries in Brazil, Paris, Barcelona, Madrid, Mexico DF, Tokio, New York and London.
His works are part of several museums and private collections.
He has participated in several international Art fairs including: SP Arte, São Paulo; ArteBa, Buenos Aires; Pinta Art Fair, New York; Art Basel, Basel; Art Basel Miami Beach; Art Basel Hong Kong; FIAC, Paris; ARCO, Madrid; ArtBo, Bogota.
Macaparana's most recent exhibitions are: Impulse #1 held at Galerie Denise René in Paris, and Abstraction and Geometry, held at both the Retroavangarda Gallery and at the Korekta Gallery in Warsaw.