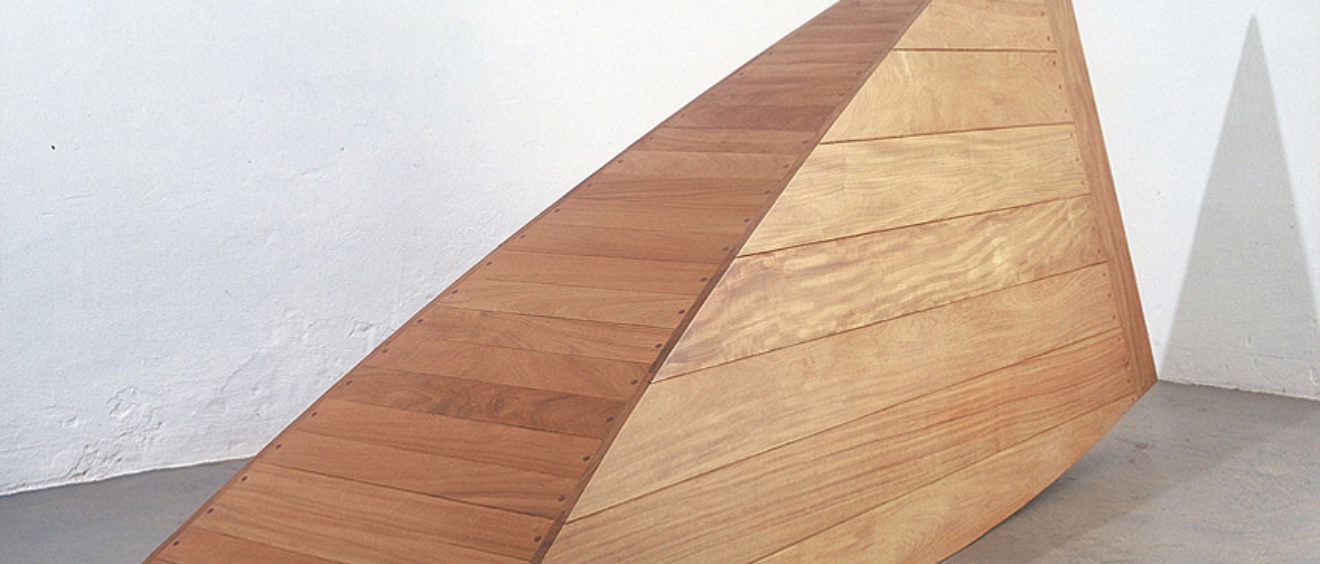 Fabio Miniotti
FABIO MINIOTTI  (Buenos Aires, 1965) is a prominent Argentinian sculptor who favors the use of large blocs of hard wood as well as steel and iron. He creates pieces for both indoor and outdoor spaces. In a discipline where innovation is difficult, when employing traditional materials, Miniotti' s work is very personal and idiosyncratic. He´s original style comes through the unique treatment of the noble materials he employs, while executing organic shapes that hold an almost metaphysical quality.
He has held solo exhibitions in prestigious art galleries and museums both in his country of birth and abroad including the Centro Cultural Recoleta, the Fundación de Arte Amalia Lacroze de Fortabat, the Museo Enrique Larreta and the Museo Nacional de Bellas Artes (MNBA) in Buenos Aires.
He has been distinguished with several prizes and awards, among others he received the Artist initiation award from the Argentine Association of Art Critics, 1997; Creation Fellowship National, Endowment for the Arts, (1997); Great Artistic Creativity Award in Visual Arts, National Endowment for Arts, (1998); Honorable Mention, Manuel Belgrano Hall, 2012. In 2016 he recieved the First Prize at the Salón Nacional de Artes Visuales Argentino, the highest artistic award in the Country.
Miniotti currently lives and works in Buenos Aires.