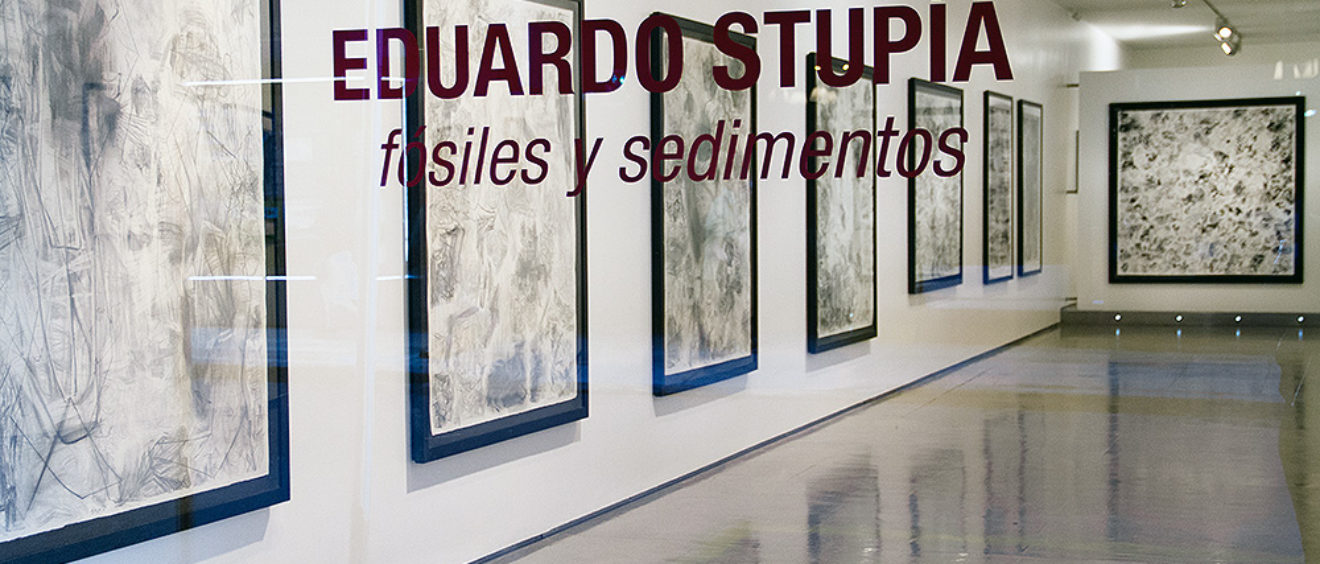 Eduardo Stupía / Fossils and Sediments
From September 20 to November 10, 2016
The series Fossils consists of eleven pieces of acrylic paintings on medium sized paper. Here, the fold of the paper embedded in the porous material of acrylic produces an inspired and spectral imitation of the work of nature on itself, with the carbon effect of mono – copy.
The series Sediments displays graphic territories, in the way of a stratification of crystallized moments unfolded in the same plane as islets of representation derived from the various uses of graphite, pencil, charcoal, chalk pastel.
The amphibious reality of this mixed universe once again puts into action the back and forth progression, from the spectral to calcareous, from the stony to smoky.