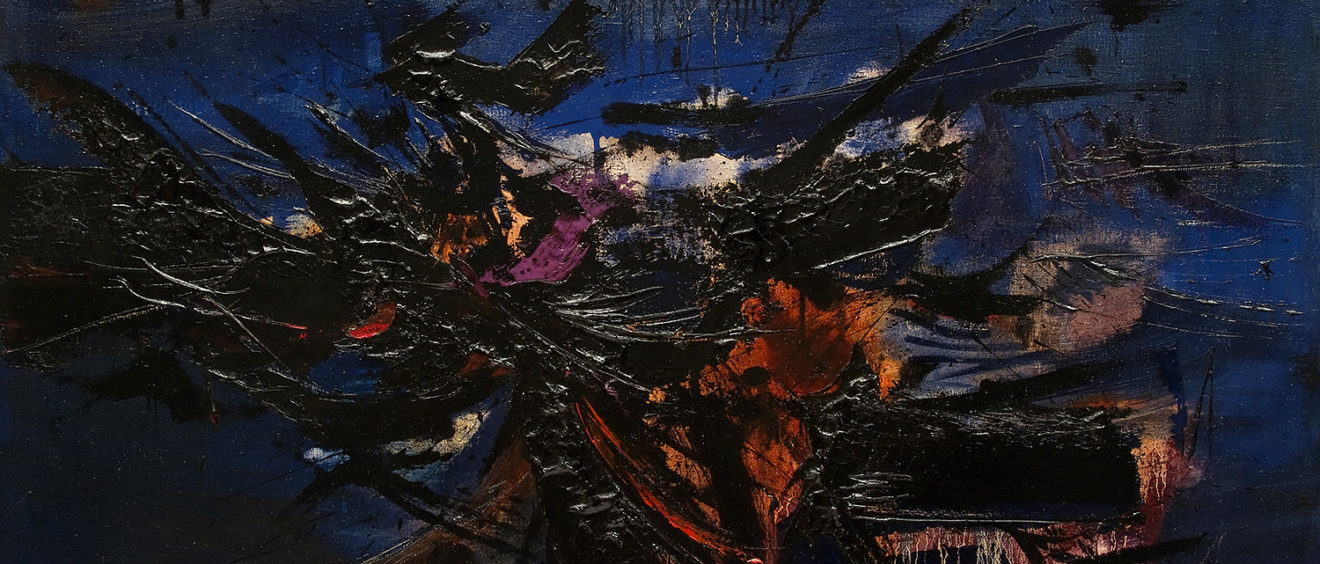 Kazuya Sakai
He was born in Buenos Aires in 1927. He was educated in Japan, where he studied literature and philosophy at Waseda University in Tokyo. In 1952, once returning to Argentina, he had his first solo exhibition at the La Cueva Gallery. In 1957 he integrated the Seven Abstract Painters group.
A year later he moved to New York City where he remained until 1965. He then moved to Mexico and lived there until 1988. It is in Mexico where it gradually abandoned gestural painting and leaned towards an abstraction of geometric shapes, bright chroming, syncopated rhythms and oblique strokes on the run. He joined the team of Octavio Paz, and was one of the founders of Plural magazine, on which he worked as editor and art director (1972-1976). In 1988 he returned to the USA.
He exhibited regularly in Mexico, Costa Rica, Argentina, Spain, Japan and the USA. His work is preserved in numerous private and public collections, amongst others: at the Museum of Fine Arts in Buenos Aires (MAMBA), Museum of Modern Art, Buenos Aires, Museum of Modern Art, Mexico; Museum of Modern Art, Tokyo; Museum of Modern Art, Rio de Janeiro; Museum of Modern Art, Bahia; the Austin University Museum, Texas.
He died in Dallas, USA, in 2001.