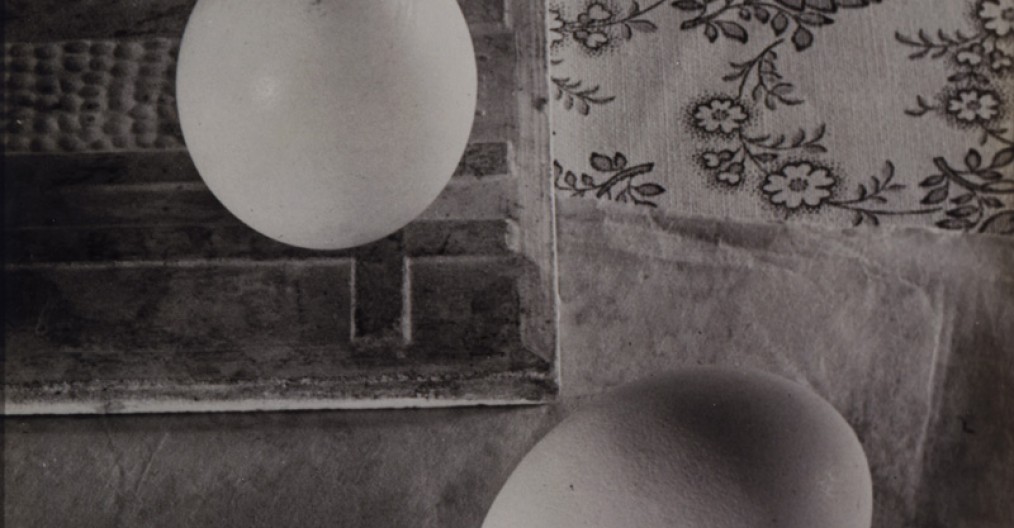 Grete Stern
Grete Stern was born in Wuppertal-Elberfeld, Germany in 1904. She studied graphic arts in Stuttgart between 1923 and 1925, and then photography as a private student of Walter Peterhans. In 1929, along with Ellen Auerbach, she opened the Berlin design and photography studio, ringl + pit, whose work would be studied and disseminated in subsequent years. In 1932 she joined the photography workshop at the Bauhaus in Dessau. There she met the Argentine photographer Horacio Coppola, whom she married in 1935. The following year the couple moved permanently to Buenos Aires, where Stern remained until her death in 1999.
Among other photographs, her work includes complete series about the city of Buenos Aires, its architecture, landscapes of southern Argentina, life and crafts of Aboriginal Gran Chaco, and portraits of various Argentine artists and intellectuals besides the famous photomontages to illustrate dreams in "Psychoanalysis will help" published in the Argentine magazine Idilio between 1948 and 1952.
Her photographs are in major private collections and museums and institutions all over the country and abroad, including the New York Museum of Modern Art (MoMA), the Queen Sofia Arts Museum in Madrid, the Lasar Segall Museum in Sao Paolo, the National Museum of Fine Arts in Buenos Aires (MNBA), and the Valencian Institute of Modern Art in Valencia.
Her work has been exhibited both individually and collectively in countless exhibitions and publications. Among them, we highlight the major retrospective of her photography and design by the San Telmo Foundation in Buenos Aires in 1981; the publication in 1995 of the catalog-book Grete Stern, photographic work in Argentina through the National Endowment for the Arts; the edition of Grete Stern, book of portraits made in Argentina, with selections and texts from Sara Facio, in 1988; and two exhibitions of the complete series of photomontages from Idilio that were conducted in 1995 and 2003 at the Valencian Institute of Modern Art (IVAM, Valencia, Spain) and the Recoleta Cultural Center (Buenos Aires).
In 2015, the MoMA presented the exhibition From Bauhaus to Buenos Aires: Grete Stern and Horacio Coppola from the 23 May to 10 October.